Anonymous
We support anonymous usage and do not stockpile your personal data. Therefore, nothing can be made to reveal it.

Encrypted
We use strong encryption and state-of-the-art technologies. This ensures the confidentiality of your messages.

Icelandic Law
Iceland has among the strongest privacy laws that allow anonymous usage and instantly deleting your data.

4-Wall Protection
CTemplar's exclusive 4-Wall Protection guarantees complete wall-to-wall protection of your data.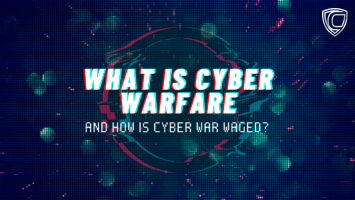 Despite the current conflict in Ukraine, our modern society sees a lot fewer armed conflicts than 3-4 decades ago for instance. Most countries realize that it's better to "play nice" with others, rather than pull out their guns and risk the lives of their people for what usually amounts to little to no gain. That […]
April 17, 2022