Best 21 Private Email Providers to Keep Your Online Conversations Safe
The necessity to protect your privacy online is always present and even more so when it comes to email communication. If your email provider is not secure enough to guard your personal data against cyber attackers, it's high time to use an encrypted email service.
In this article, we'll introduce 21 secure email providers that will protect your personal information from third parties determined to abuse your online privacy.
1. CTemplar

CTemplar is a secure email service based in Iceland that is run by a small team of data security pros with a clear mission of protecting their user's email privacy from hackers, corporations and governments.
The email service uses OpenPGP end-to-end encryption protocol and 4096-bit RSA encryption keys to keep your emails safe.
Features:
End-to-end encryption (E2EE)
No data retention policy
Zero data access
Built-in kill switch
JS injection protection
100% audited and open-sourced code
Anonymous signup
Mailboxes not linked to IP addresses
Price:
Free - $0 (requires invitation code)
Prime - $8/month
Knight - $12/month
Marshall - $20/month
Champion - $50/month
2. ProtonMail

ProtonMail is a well-known encrypted email provider founded in Geneva, Switzerland in 2013. It provides strong end-to-end encryption, full anonymity to the user and hardware-level security
Features:
E2EE
Zero data access
Anonymous sign up
Anonymous payment options
Self-destructing messages
SSL encryption
Symmetric encryption with other email clients
Price:
Free - €0
Plus - €5/month
Professional - €8/m
Visionary - €30/m
3. Tutanota

Tutanota is a German-based encrypted email service provider that can be used on desktop, laptop, or mobile devices. In addition, the provider also includes end-to-end encryption and allows you to send encrypted messages to other email accounts, such as Gmail.
Features:
E2EE
Encrypted calendar
Open source
Anonymous email
GDPR-compliance
No ads or tracking
Strips IP addresses from emails
Price:
Free - €0
Premium - €1.20/month
Teams - €4.80/m
4. Zoho Mail

Zoho is a powerful software suite that provides a number of products, including a secure email account in Zoho Mail and it can be used as a business or private email account.
Features:
S/MIME encryption
2FA
Custom domain email addresses
Filters
Easy migration
Price:
Mail Lite - €0.90/month
Workplace - €3/month
Mail Premium - €3.60/month
5. Mailfence

Mailfence is a secure and private email service that includes OpenPGP encryption, zero data access, AES-256 encryption keys and no ads or tracking with which you can create a free anonymous email account.
Features:
E2EE
Digital signatures
OpenPGP keystore
Anonymous payment options
2FA support
POP, IMAP and SMTP support
IP addresses removed from headers
Price:
Free - €0
Entry - €2.50/month
Pro - €7.50/m
Ultra - €25/m
6. CounterMail

CounterMail is an encrypted email provider that enables you to send private and secure email messages at any time and from any device.
Features:
E2EE
Dynamic aliases
IMAP server support
Custom domain name
Man-in-the-Middle protection
Diskless web servers
Desktop and mobile compatible
Price:
6-month plan - $4.83/month
1-year plan - $4.08/m
2-year plan - $3.29/m
7. Hushmail

Hushmail is a private email provider that uses PGP encryption to encrypt your email data, multiple email accounts and electronic signatures and works on your laptop or mobile device.
Features:
PGP end-to-end encryption
Secure web forms
HIPAA-compliant
Multiple email accounts
Electronic signatures
2-step verification
Price:
Hushmail for healthcare - $9.99/month
Hushmail for small business - $5.99/m
Hushmail for law - $9.99/m
Hushmail for personal use - $49.98/year
8. FastMail

Formerly owned by Opera Software, FastMail is a private mail service available in 36 different languages and can be used by individuals and businesses.
Features:
Masked email
Email aliases
Custom email domains
No ads or tracking
Web and mobile apps
Email calendar
Price:
Basic - $3/month
Standard - $5/m
Professional - $9/m
9. Kolab Now

Kolab Now is a Swiss-based, open source secure email app that works on multiple devices, including laptop, browser and mobile, as well as different OS (Windows, macOS, Linux, iOS, Android).
Features:
E2EE
Import contacts
Sync contacts using ActiveSync or CardDAV
Email response template
Open source
GDPR, HIPAA compliant
Perfect Forward Secrecy (PFS) support
Price:
Just email - €4.68/month
Full Kolab - €8.43/m
10. Posteo

Posteo is a green-powered secure email service provider that promises to encrypt your data "with the click of a button" and anonymous signup and payment.
Features:
E2EE
Green-powered
No ads
2FA support
IMAP and POP3 support
Price:
Email account - €1/month (plus more for additional features)
11. StartMail

StartMail is a Dutch-based private email provider that allows you to send encrypted emails to anyone, have unlimited aliases and pay anonymously using Bitcoin.
Features:
PGP email encryption
Unlimited aliases
Supports Bitcoin
IMAP and SMTP support
Price:
Personal Account - $35.99/year (currently on discount)
12. Trustifi

Trustifi is a secure email solution that includes strong protection from malware and ransomware as well as phishing, spoofing and detection. Unfortunately, this is a US-based provider.
Features:
E2EE
2FA support
Whitelist and blacklist
Phishing, spoofing and fraud detection
Malware and ransomware protection
Recall, block, modify, set expiration date for sent and delivered mail
Price:
13. Runbox

Runbox is a secure email and domain hosting service with servers based in Norway, virus and spam protection and end-to-end encryption.
Features:
Ad free
SSL
IP whitelist and blacklist
Spam filter
Virus filter
POP3, IMAP, SMTP and WAP support
2FA support
Price:
Micro - $19.95/year
Mini - $34.95/y
Medium - $49.95/y
Max - $79.95/y
14. Mailbox

Mailbox.org is a free private email service that includes encrypted cloud storage, PGP, spam and virus protection and the ability to manage multiple inboxes.
Features:
Email messages encrypted at rest (server-side)
PGP encryption support
POP, IMAP, SMTP support
Custom domains
Open source
MitM protection
Price:
Light - €1/month
Standard - €2/m
Premium - €9/m
15. Mailvelope

Mailvelope is not an email service itself, but rather a web browser extension that allows you to send encrypted emails with OpenPGP. This means that (in theory at least) you can encrypt emails with your own email provider.
Features:
Encrypt emails with your own email provider
Available as Chrome, Edge, or Firefox extension
Open source
Zero data access
Price:
16. Criptext

Criptext is a free secure email service that has some interesting features, such as the ability to unsound messages for up to an hour after sending and real-time email tracking (to know if your emails have been received and read). Keep in mind that it is still in beta though.
Features:
No servers. Instead, Criptext is a delivery service between the sender and the recipient
Emails are stored on the user's device, so Criptext has no way of seeing them
Unsend emails for up to 1h
Real-time email tracking
Available on multiple OS (Windows, macOS, Linux, iOS and Android)
Uses Signal Protocol Library
Price:
17. Librem Mail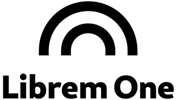 Librem One is a security and privacy bundle that includes mail, chat, social and VPN tunnel. Librem Mail is an end-to-end encrypted email service that can be used on any device and also automatically deletes unencrypted emails after 30 days.
Features:
Can communicate with anyone inside/outside the domain
Deletes unencrypted emails after 30 days
E2EE
Bundle includes mail, chat, social and VPN tunnel
Price:
Get everything (one user)- $7.99/month
Family pack (five users) - $14.99/m
18. Vivaldi

Vivaldi is a free and secure web browser that also includes a free private email service that enables you to manage email, calendar and contacts from secure data centers in Iceland.
Features:
No ads
IMAP, POP3 support
Manage events
Saved searches as filters
Price:
19. Thexyz

Thexyz is an encrypted email and DNS hosting service for businesses with which you can be anonymous while sending emails, chat securely and sync your calendar and contacts with your webmail or phone.
Features:
Secure IM chat
Email aliases
Contact and Calendar synced with webmail or phone
Spam protection
Available in 11 different languages
Email reminders
Price:
Premium webmail - $2.95/month
MobileSync and Cloud Drive - $4.95/m
Microsoft Exchange - $14.95/m
20. Soverin

Soverin is a private email service with multiple domain support, and the ability to manage your emails, calendars and contacts directly from the dashboard.
Features:
TLS/SSL encryption
IMAP and CardDAV support
Custom email domain address
Sustainable energy sources
No ads
Price:
21. Private-Mail
Private-Mail enables you to send and receive secure email messages through encrypted email and cloud storage. The email service works on desktop and mobile devices and supports OpenPGP encryption and MitM protection.
Features:
Desktop and mobile apps
OpenPGP support
Contacts and calendar sync
Self Destruct Email
Sync across devices
Price:
Standard - $8.95/month
Private-Mail Pro - $15.95/m
Conclusion
There you go. 21 secure email services that you can check out to protect your sensitive data over email.
Which one do you like the most?
FAQ
What is a private email?
A "private email" is simply put an email service or app that protects your personal data using encryption.
How do I make a private email?
To open your own private email account, you need to sign-up for a secure email service.
Some important features of a private email include:
1. End-to-end encryption (encryption in transit and at rest)
2. Secure server location (not US, UK, Canada, or other 5Eyes/9Eyes/14Eyes countries)
3. Zero data access (including the provider)
4. Anonymous signup and payment methods
5. Easy to use
How much does a private email cost?
Depending on the provider, a private email can be free of charge or cost anywhere from $1 to $50 per month, depending on the features and storage that the plan offers. Most anonymous email services offer a couple of plans to choose from.