How to Set up Mail Forwarding
Is your inbox so full of messages that you can't "tell heads from tails"? One thing that can help clear the clutter and make your email a bit easier to use is to set up a forwarding email address.
In this article, we'll show you how what is mail forwarding and why you might need it, as well as how to set it up on Gmail, Outlook, Yahoo as well as CTemplar, so let's get down to it.
What is Mail Forwarding and Why You Do Need it?
Mail forwarding is a service that allows you to automatically redirect incoming emails from one address to another without having to store them on your email server.
The difference between a regular email address and a forwarding email address is that the latter doesn't have its own inbox and only serves to redirect the incoming mail toward your specified address and mail server.
You can then access any message you receive from the primary mailbox.
Having a forwarding email address has, of course, its pros and cons:
Pros:
It enables a better email distribution within the company by having a single email address to which all other forwarding addresses will redirect messages
If the names are long and complicated and can be misspelled, email forwarding ensures that the message gets to the right address
You can also transfer emails from the forwarded address to multiple clients
Cons:
ALL emails (including spam) the forwarding email address receives, will go to the final recipient mailbox. This means that the forwarding mailing address can be tagged as the source of the spam
When using free email services like Gmail, instead of your business as the domain name, to forward emails, this may not look professional to some people
Gmail, Yahoo and other email services also have protocols for retrieving messages such as POP3 and IMAP that some prefer over regular mail forwarding
Cybercriminals can abuse auto-forwarding rules to facilitate BEC (Business Email Compromise) schemes.
Why You Might Need a Forwarding Address?
There are a couple of reasons why you'd want to set up forwarding, but the biggest are:
To build up the credibility of your business by having multiple email addresses
A small startup or an individual might do fine with just a single email address like "[email protected]", but as your company grows, having a single email address can hurt your business' credibility so you should think about making a permanent move to a custom business domain.
Email forwarding allows you to still use your old address as your primary one, but at the same time have forwarding emails set up for different roles or departments in your company, such as HR, sales, customer support, etc.
It's easier to replace a forwarding email if someone leaves your company than a regular address
Mail forwarding also allows you to more easily handle a situation where an employee leaves your company.
Instead of having to set up a completely new address for the new employee that comes as their replacement, you can simply change their email ID and the messages will automatically forward to the primary email address.
How to Set up Email Forwarding with Gmail?
Gmail allows you to automatically forward emails or forward only certain messages by using filters. You can't automatically forward emails to multiple accounts.
To turn automatic forwarding on:
Click the gear icon (Settings) in the top right
Select See all settings
In tabs, go to Forwarding and POP/IMAP
Click the Add a forwarding address button
In the pop-up enter your forwarding address and click Next
Click Proceed on the next screen and then OK
You'll get a confirmation email from Gmail. Select the link in it to confirm that you want to forward messages to this address from now on
Finally, click Save Changes
If you want to turn mail forwarding off in Gmail:
Open Settings
Click See all settings
Go to Forwarding and POP/IMAP
Click Disable forwarding in the "Forwarding" section
Click Save Changes at the bottom
How to Set up Mail Forwarding From Yahoo Mail?
Note that automatic email forwarding is no longer available for free Yahoo Mail users as of 1st January 2021. This now requires a Pro account.
To turn on mail forwarding from Yahoo to another email address:
Select the Settings gear icon in the upper-right corner of the page
Go to More Settings
On the left side of your screen, select Mailboxes
Select your primary email address
Go to the panel on the right and in the Forwarding field enter your forwarding email address and click Verify to confirm your choice
Now go to the account that you want to forward messages from Yahoo and verify your choice here as well
To disable mail forwarding in Yahoo:
Go to Settings
Click Accounts
Select your primary Yahoo account
De-select Forward
Click Save to confirm
How to Turn On Automatic Email Forwarding in Outlook?
To set up automatic forwarding in Microsoft Outlook:
Select Settings by clicking the gear icon
Click View all Outlook settings
Select Mail > Forwarding
Check the Enable forwarding box
Enter the address that you want to receive forwarded messages to
Finally, click Save
To disable mail forwarding from Outlook.com"
In your inbox and select Settings
Go to Mail > Accounts
Click Forwarding
Select Stop Forwarding
Save
How to Automatically Forward CTemplar Emails to Another Email Account?
To set up automatic forwarding from CTemplar to another email account:
Go to Settings in the upper-right corner of your screen (gear icon)
Select the Forwarding & Autoresponder tab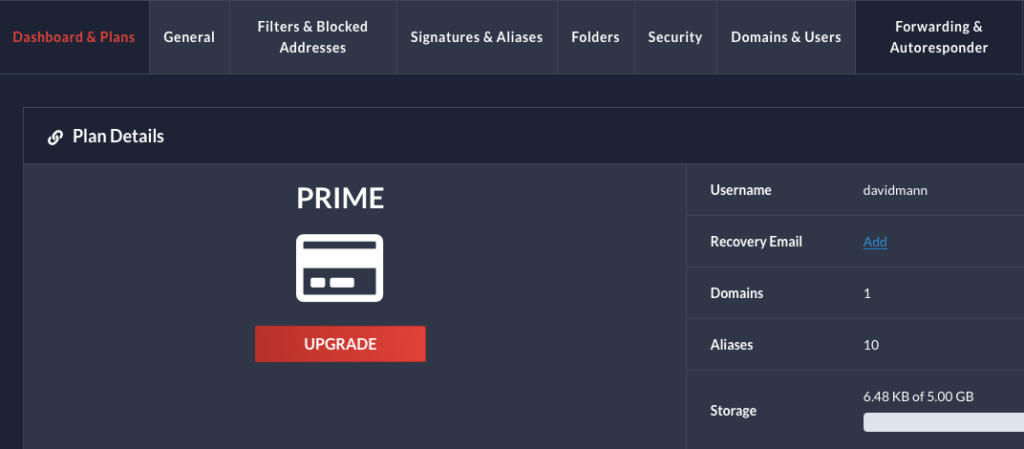 Click the Add a Forwarding Address link in the Forwarding section
In the next pop-up, enter your forwarding email address and click Submit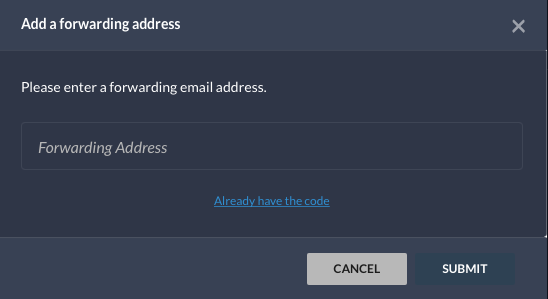 Go to the email address you provided and find an email from CTemplar
Open the email from CTemplar and find a verification code in it
Go back to your CTemplar inbox and enter the verification code
Click Submit
Conclusion
That's it! You now know how to set up mail forwarding from Gmail, Yahoo Mail, Microsoft Outlook and CTemplar. We hope this will prove helpful in better organizing your inbox.
FAQ
Do I have to pay for mail forwarding?
No, typically, forwarding email is a free feature that most email services offer. However, some clients (Yahoo for instance) won't include this in their free version.
How long does it take for mail to be forwarded to a new address?
Email forwarding is an "instantaneous" process and it doesn't take any longer than using your mail service regularly.
How do I forward my mail to another address?
The process of forwarding emails to another address can vary slightly depending on your mail service, but in general you want to:


Open your inbox
Select Settings > More settings
Find a tab or section titled "Forwarding and POP/IMAP" or "Forwarding and Autoresponder"
In the "Forwarding" section click "Add a Forwarding Address" and enter the address in the required field
Confirm this in the other email account
Click "OK" or "Submit"