What are the Pros and Cons of Biometric Authentication Technology?
As data breaches happen with more regularity each year and companies lose more money as a result it is becoming clear that protecting your sensitive data with only a password is no longer sufficient.
One of the biggest problems when it comes to the authentication process is determining if the person is really who they say they are. This is something that a simple username and password can't do as, in theory (and often in practice) someone else can obtain these credentials and the system would be none the wiser.
Enter biometric authentication. By using the physical characteristics of an individual, such as their fingerprint, iris, face, voice, etc, a system can determine if the person trying to access it is really who they say and based on that grant them or deny them access.
Of course, biometric authentication systems have a lot of positive characteristics, but also some negative, and in this article, we'll explore what types of biometric authentication are out there and what are the pros and cons of different biometric authentication methods that can be used in multi-factor authentication.
Biometric Systems and Their Pros and Cons
Biometrics are getting more and more popular as a part of the authentication and security process. According to studies, 63% of companies either already have or are planning to add a biometric system.
Now, if you're planning to do the same in your organization, it's a good idea to know what different types of biometric technology are out there and what are their pros and cons, so let's dive in:
Fingerprint Reader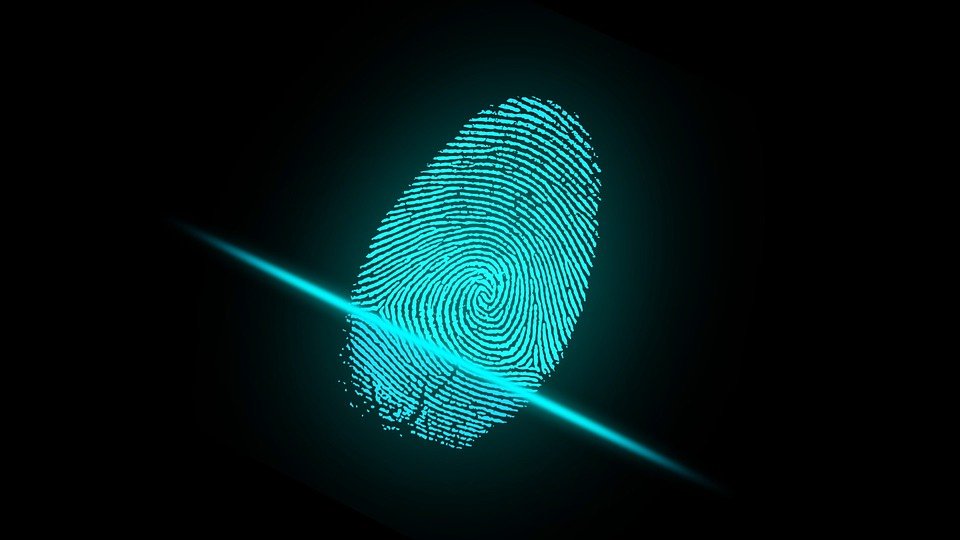 Fingerprints are probably the oldest biometric authentication method out there having been first used in 1858 by British Administration in India. Meanwhile, fingerprint scanning has evolved incredibly and today automated fingerprint identification system can come in three types:
Optical fingerprint readers, which use light (optics) to capture and then scan a fingerprint on a device
Capacitative fingerprint readers, which employ electrical energy to capture the details of a person's fingerprint
Ultrasonic fingerprint readers are the latest fingerprint biometric identification technology used in smartphones and other consumer products today that use high-frequency ultrasonic sound to capture fingerprints.
While fingerprints have been used for decades to determine an individual's identity and have their clear advantages, there are also disadvantages to keep in mind:
Pros:
Fingerprints are 100% unique to the individual. There are no two people in the world with the exact same fingerprint, Even identical twins will have different fingerprints
It's easy to use. You don't have to "remember" your fingerprint as you would a password. You're always carrying your biometric information with you.
Fingerprint recognition is cost-effective. Fingerprint scanners are no longer exclusive to the police and the technology itself is getting more available to the general public
Cons:
Some people can be excluded from fingerprint recognition and the system may struggle or fail to register them
It is possible to fake a fingerprint. One study by Talos Intelligence tested out several different fingerprint scanners and found that, in 80% of cases, they were able to bypass the sensor using a fake fingerprint
Facial Recognition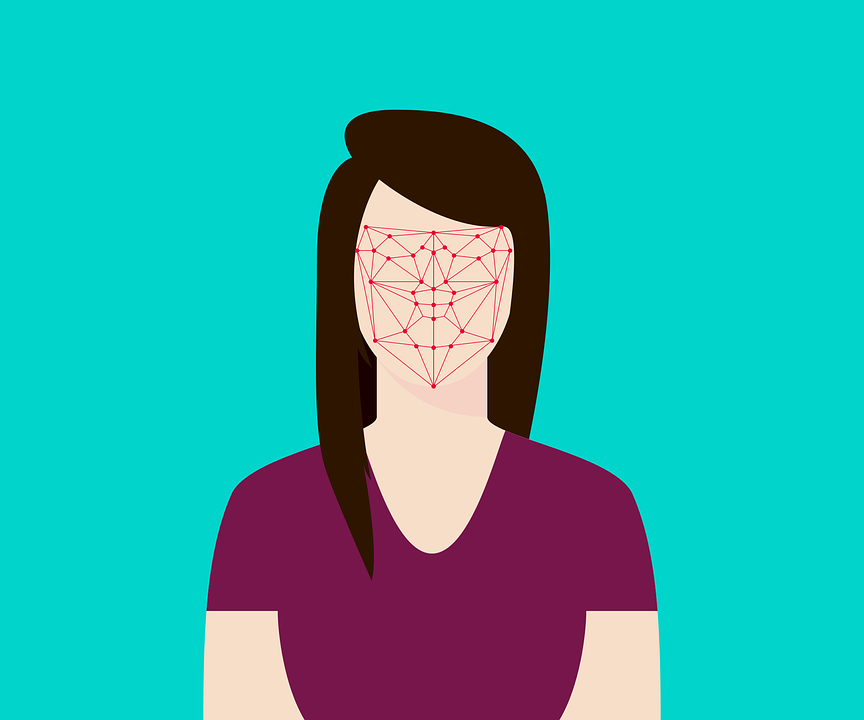 We use face recognition almost every day to recall if we know a certain individual and this is done subconsciously in our brain. Of course, the human brain can make errors (we can, for example, mistake one person for someone completely different because they look similar).
This can lead to some embracing situations, but also some more serious ones and facial recognition software generally turns out to be much better at identifying people, even in a crowd.
When it comes to the pros and cons of facial recognition, there are several on both sides:
Pros:
It can help law enforcement immensely to find crime perpetrators or missing individuals
Facial recognition can help improve security and safety in both retail and non-retail spaces, such as stores, banks, airports, etc. For instance, if a camera picks up a criminal in the crowd, it can then match their face with the one in stored in a database and the system can alert the police or the security
Fewer touchpoint than fingerprint technology. Facial recognition systems also require less human interaction and physical contact than other biometric security systems.
Cons:
Facial recognition software can be tricked by wearing masks or makeup (for instance a fake moustache could fool make the machine mistake the user's identity
It can lead to mistaken identity. Although facial recognition technology is getting better and better at recognizing the individual's facial biometrics, there are still cases of mistaken identity, especially in non-white races
It deteriorates privacy. The biggest issue with facial recognition is that it's a hit on personal privacy. While certain studies done by facial recognition software companies have claimed that it has lowered violent crime by 91%, civil rights advocates have been voicing their concern over the potential abuse of facial recognition software on people's privacy
Voice Recognition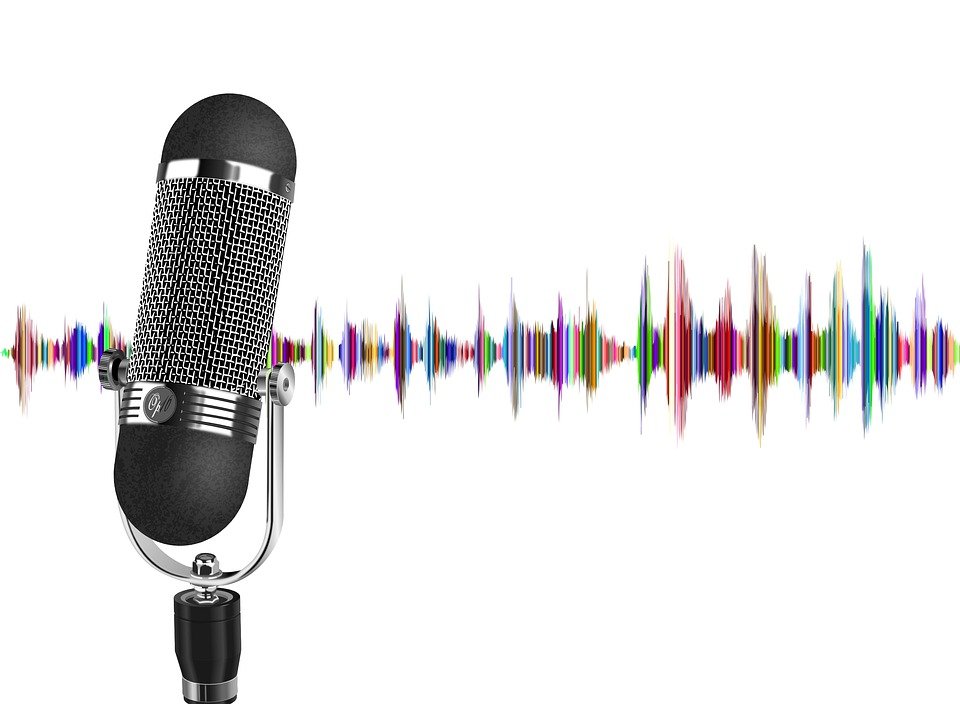 Voice recognition technology comes in two types:
Dependent, meaning the recognition of voice spoken by a particular individual, and
Independent, or the recognition of voice without regard as to who the speaker is
When it comes to the pros and cons of voice recognition, they are as follows:
Pros:
It's more convenient than typing a password. You can simply speak the password or passphrase and the system will recognize you immediately
People have unique voices. Even though the human ear can mistake one voice for another, for a machine this happens much less commonly, thus decreasing the chance for "spoofing"
Cons:
You need extra hardware and software for it. At the minimum, you need a microphone to use voice as a biometric authentication method
It's highly affected by background noise. If the microphone also picks up the sounds around you it becomes much less effective at identity verification so you might need a quiet corner to make it work
Your voice can change depending on the circumstances. If you're sick, for instance, your voice will be different and this can make it harder for the software to recognize your voice
Iris and Retina Scanner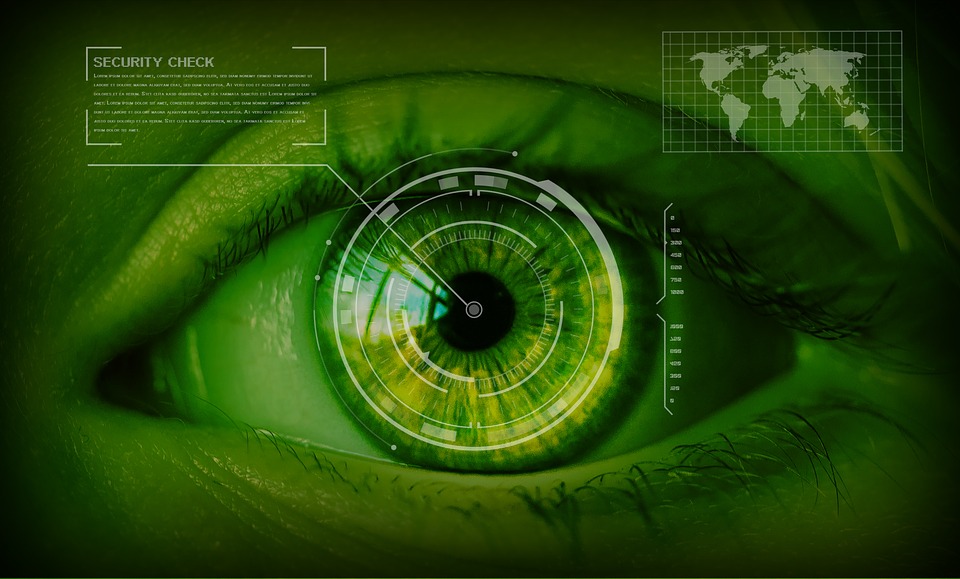 Although iris and retina scanners both use ocular-based biometric identification, there are still considerable differences between them.
Iris recognition uses an infra-red light to capture the image of an iris and then the software converts that image into a pattern to identify an individual
On the other hand, a retina scan maps out the person's retina using a low-energy infra-red light at close proximity. As the light goes through the eye, it creates a pattern that gets converted into a code and stored in a database.
Both iris and retina scanning have their pros and cons. These include:
Pros:
Unlike some other types of biometric authentication, such as facial recognition or fingerprint scanning, which can change as you age, your iris and retina will stay the same
Since there is no physical contact, like with fingerprint technology, it's much more sanitary
The error rate in retina scanning is 1:10,000,000 vs 1:500 for fingerprint authentication
Cons:
Close proximity to the scanner could be uncomfortable to some
Has to use a camera with an IR light sensor. A regular camera would suffice. This increases the cost of this biometric authentication method
It can be inconvenient if you're wearing glasses
Certain drugs can cause your pupils to get dilated which might cause a problem for the scanner
Conclusion
Biometric authentication relies on the person's unique physical characteristics, whether that's their fingerprint, voice, facial pattern, iris, retina or something else like DNA matching, finger and hand geometry, or typing recognition.
The idea here is that, unlike a password, you can't copy someone's biometric features. However, we can't look at the biometric authentication technology and methods as infallible as they can also be tricked.
The biggest threat, however, lies in exactly in the fact that biometric data is unchangeable. If a hacker somehow gets your password, that's easy to replace. How do you replace your fingerprint?
One of the main concerns when it comes to biometric authentication is the impact it has on user's privacy. With CTemplar email service, you don't have this problem as it is completely anonymous and doesn't require any verification to sign up. Sign up today and see for yourself!